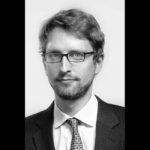 Trade Secrets are the currency of the knowledge economy and provide a competitive advantage to innovative businesses, irrespective of their size and sector of activity.
Having a robust and proactive trade secret management strategy in place, which requires to implement and monitor the right confidentiality processes (such as having a trade secret inventory, marking documents, restricting access, using the right contractual provisions or implementing physical and technical restrictions), is now a must for any company that intends to fully benefit from the soon to be implemented EU trade secret protection regime.
What is a Trade Secret? The scope of trade secrets is much larger than patents or other intellectual property rights and is virtually unlimited since it may cover any kind of know-how or business information that is undisclosed and intended to remain confidential. Client and supplier lists, product formulas, production processes, undisclosed designs, business plans, market research or pricing strategies may all qualify as trade secrets, provided such technical or operational information (i.) is not generally known or readily accessible to others, (ii.) provides a competitive advantage to its owner ('commercial value') because it is secret, and (iii.) is the object of reasonable steps to remain secret.
Trade secrets play a major role in protecting returns from innovation and their economic importance has become key in our knowledge based economy. Businesses invest massively in acquiring, developing and applying undisclosed know-how and information which provides them with a competitive advantage. Their increasing importance in today's economy is a global phenomenon and the European Union, the United States of America and the Chinese government all have adopted recent pieces of legislation to provide businesses with better legal tools and help them face the many challenges deriving from constant exchanges of confidential information.
The trade secret paradox. A recent EUIPO study confirms this widespread use of trade secrets among EU companies to protect their innovations, with most businesses favoring trade secret protection over the use of patents. At the same time, our experience highlights the lack of trade secret protection culture within most organizations, with only very few companies having inventories of their trade secret portfolio and a corresponding action plan for preventing and tackling trade secret theft. Here is the paradox: most businesses rely on trade secrets more than on any other form of intellectual property right, but lack a robust trade secret protection and management strategy; this absence puts the protection of their most valuable crown jewels at risk.
The Trade Secrets Directive n°2016/943: more tools but higher risks and liability. By June 9, 2018 at the latest, the Trade Secret Directive must be transposed into the national laws of all EU member states. The aim is to strengthen the protection of undisclosed know-how and business information (trade secrets) against their unlawful acquisition, use and disclosure. This is certainly good news for most businesses that will be granted better tools to act against the misappropriation and illicit use of their confidential information. At the same time, any company which is the recipient of a trade secret shared by a client, supplier or business partner (i.e. 99,9% of companies) will be more exposed if it fails to take appropriate measures to maintain the secrecy of the information shared.
Time to act: define and implement your trade secret action plan. Only those businesses that have taken active measures to protect the secrecy of their confidential information will be able to benefit from the new protection regime and to reduce the risks of being targeted for alleged trade secrets theft. Trade secret protection can be seen from both a preventive angle (i.e. reducing the risk of misappropriation of confidential information) and a repressive angle (i.e. obtain remedies in case of violation), but in any case companies must proactively define and put in place adequate trade secret protection measures within their organization.
These measures should at least include the following:
ORGANIZE A TRADE SECRET INVENTORY, classify your trade secrets and define corresponding confidentiality processes:
Perform a trade secret audit

– Map and classify the trade secrets handled by your organisation (including trade secrets disclosed by others)

Perform a gap analysis

– Review your contracts, confidentiality policies and internal procedures in place and identify their weaknesses

Organize a trade secrets inventory

that should include your trade secrets and those disclosed by others

Classify your trade secrets and define corresponding confidentiality measures
2. HAVE A PERSON IN CHARGE of trade secret protection and define a trade secret misappropriation action plan so that your people know what to do and whom to contact if a trade secret misappropriation is identified.
3. MONITOR AND REACT when a misappropriation is identified.
4. RAISE AWARENESS within your organization by providing trade secret protection training to your employees, suppliers and business partners. The very large majority of trade secrets theft cases is the result of people who are close to the business, such as ex- or current employees, individuals active within the supply chain, business partners or (potential or former) clients. Trainings and a clear information as to what constitutes a trade secret and what can be done with your confidential information, will play a decisive role in the protection of your trade secrets.
Having a trade secret management and protection system in place, in line with the requirements of the trade secret directive, will help create value through increased protection of your organisation's confidential information and will greatly reduce the risks of being targeted for trade secret misappropriation. With less than 5 months to go before the implementation of the trade secret directive, do not wait and act!
For more info, email us at vdlc@daldewolf.com.